When discussing the best wood pellets on the market, Traeger and Lousiana often top that discussion. Could it be because both brands have some of the most sought after pellet smokers on the market? Or, maybe these pellets are of a higher quality compared to other brands? The answer is a bit of both actually.
But from these two brands, which pellets are better? Is it Traeger or Louisiana? Based on my experience—and research—Louisiana pellets are the better buy. When deciding which pellets are better, factors such as quality, price and final taste of food play a huge role.

Traeger vs Lousiana Pellets – Comparison Table
| | | |
| --- | --- | --- |
| | Louisiana pellets | Traeger pellets |
| Composition | 100% natural wood | 100% natural wood |
| Additives | No | No |
| Size | 40lb bags | 20lb bags |
| Flavor | Smoky-bacon like flavour | Smoky natural flavour |
| Burn | Fast | Moderate |
| Smoke | Clean | Dirty |
| Cooking time | 6-20 hours | 12 hours or less |
| Ash production | Plenty | Moderate |
I will however point out that the win is based on a small margin because most people are conflicted when it comes to making a decision between the two. But that's where we come in; to help steer you in the right direction regarding which pellets to go with.
Food smoking helps preserve food and enhance the flavor. But the pellets you use are very important. Why? Your choice of pellets dramatically affects both the quality and final taste of your food. Mind you the effect can either be favorable or unfavorable depending on the pellets you use. That's why you need to pick the correct type for your needs.
The quality of pellets you use also determine how much fuel you'll use up during the smoking process. A wise smoker analyzes all these facts before hand to avoid running out of fuel half way during the smoking process.
Keep reading to find out where these two brands differ, if there are any similarities, what makes them unique and where each best excels. Ultimately I want you to pick the right pellets for your individual smoking needs.
But first have a look at this video regarding how pellets are made.
Are Traeger Pellets the Best?
Since Traeger grills are more affordable, reliable and easy to use, does it mean Traeger pellets are also the best? Traeger pellets are among the most trusted brands on the market. In fact these pellets are synonymous with the term pellet smoker. That's how popular they are.
Traeger pellets are made of 100% hardwood. If you know anything about hardwood you're aware how it burns efficiently compared to soft wood. Also, Traeger pellets are loved for their versatility. You can use them not only for grills but to make sauces.
Traeger pellets also excel in the following areas:
They don't disappoint with regards to quality. Consistent quality is one of the brand's strong points.
They are made of 100% real wood.
They are highly flammable and feature excellent burning properties.
They produce clean smoke which is blue and thin which by the way is the best kind of smoke for excellent smoking.
They aren't made of flavored wood which guarantees your food that distinct natural flavor most smokers thrive to achieve.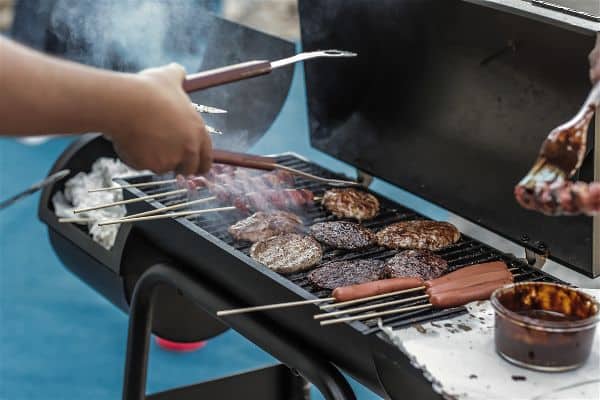 Are Louisiana Pellets Any Good?
Let's flip the script and discuss the properties of Louisiana pellets and whether they are any good.
Louisiana pellets are the pellets of choice each time I want to smoke my favorite meats. The distinct smoky bacon-like flavor they give to your food is enough to leave your guest begging for more.
What I love about Louisiana pellets is that they offer the following characteristics:
They are designed to burn much cleaner.
They burn much faster and hotter.
They are made free from artificial flavours, scent or chemicals.
They are very easy to use.
Food smoked using Louisiana grills tastes delicious and also has a distinct natural flavor.
They are available in different flavors such as Hickory Apple and Whiskey.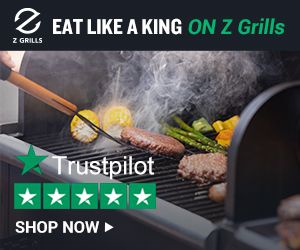 How to Pick the Best Pellets for Your Pellet Grill
Deciding to pick the best pellets for your grill is an individual choice based on a number of factors. But what I can assure you is that picking the correct pellets is more important that the grill you use.
Before you make a decision, consider if the wood pellets are hardwood or softwood. Pellets made of hardwood will always win hands down. Why? Hardwood is known to provide a purer smoky flavour, steady smoke and better flavor to your food.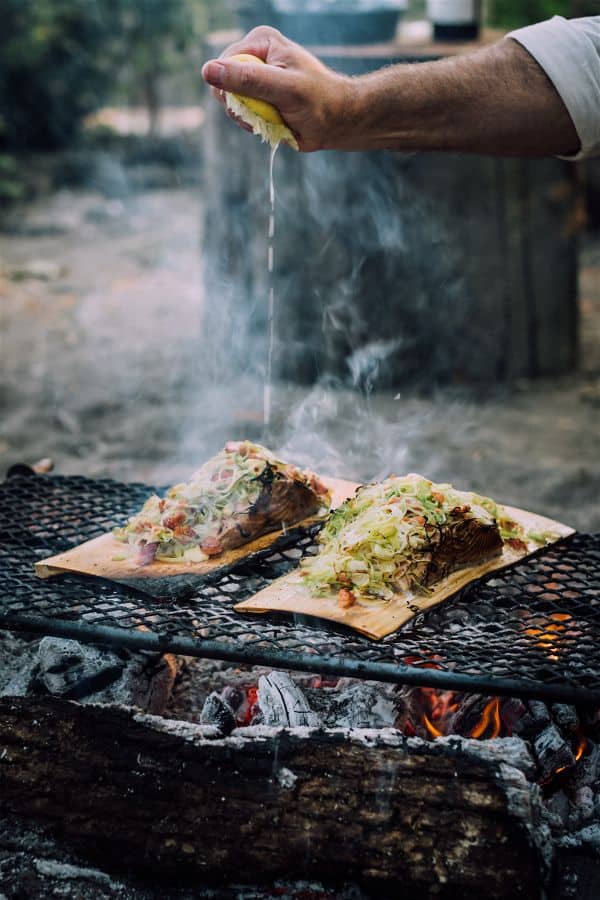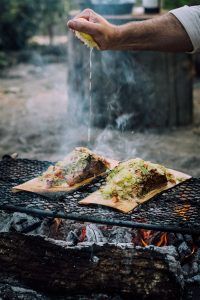 You'll also need to consider the percentage of flavored wood to real wood found in the pellets. Most manufacturers tend to add flavored wood or other fillers as a way of cutting costs. But such combinations unfortunately affect the final flavor of your smoked food.
Where possible, opt for pellets that provide you with 100% real wood. If that's not possible at least the percentage of real wood should be much higher than that of fillers. 70% and above isn't entirely bad.
Before deciding on a particular brand of pellets, you also need to consider the flavors available. Apple, hickory and mesquite are popular examples of wood flavors you can pick. The wood flavors you pick will affect your smoking process and ultimately the taste of your food.
Hickory is known to produce moderate smoke which is perfect if you're smoking meats such as beef. If you're not into strong flavors like hickory, you can opt for apple wood which is much lighter and sweeter. It follows that this kind of flavor works best when smoking pork and poultry.
Take Away: Which Pellets Are Better?
You now know what both Louisiana and Traeger pellets have to offers and what factors to consider before making your pick. Now you have to make a decision between the two brands. To help you arrive at your decision, I'll give you a brief round down of the factors to take into account:
Price: When it comes to price, Traeger pellets are relatively cheaper than Louisiana pellets.
Flavor: Both Traeger and Louisiana pellets are made of 100% all-natural hardwood pellets. You can expect a delicious natural tasting flavor if you use either pellets. Both brands offer combination blends with multiple flavors. Simply pick your desired flavor depending on the type of meat you're cooking.
Additives: Both Louisiana and Traeger pellets are free from additives, fillers and binding agents.
Ease of use: Because both types are 100% wood pellets, they are very easy to use.
Quantity: Louisiana pellets are available in large quantities than Traeger pellets. Louisiana pellets are available in 40lb bags while Traeger pellets are available in 20lb bags.
Burn: Unfortunately Traeger pellets are known to burn much faster than most brands of pellets—including Louisiana. It doesn't help that the pellets are available in smaller quantities. This means that you're likely to use up more fuel with Traeger pellets. Just remember that how fast your fuel burns will also depend on factors such as weather conditions, if you are in meat that takes long to smoke and the type of smoker you use.
Smoke: While Traeger pellets burn faster, Louisiana pellets burn much hotter and cleaner than Traeger pellets. As you know, the quality of smoke not only determines the flavor of your meat but its general appearance. Traeger pellets unfortunately produce dirty smoke especially if you're smoking at high temperatures such as 180 degrees. The skin on your meat gets a weird looking color and the taste is also negatively affected. Aside from the quality, you must consider the quantity of smoke produced. Traeger pellets generally produce more smoke than Louisiana pellets. This is especially true if you use hickory Traeger pellets. More smoke equals more flavor.
Ash-production: Louisiana pellets are known to produce a large amount of ash when compared to Traeger pellets.
Cooking Time: On average, a 20lb bag of Traeger pellets will provide you with anywhere between 6 and 20 hours of cook time. The duration will depend on whether you're cooking over high or low heat. On the other hand, a 40lb bag of Traeger pellets is likely to last you 24 hours depending on cooking temperatures. It follows that when making a direct comparison, a 20lb bag of Louisiana pellets will last you 12 hours which is generally less time than when using a 20lb bag of Traeger pellets on high heat.
Wrap Up
Given a choice between the two products, which one are you going with? We've established that both pellets are made of 100% hardwood making them both ideal for optimal smoking. Both are made of real wood, so you can expect your food to have that natural flavor most BBQ lovers crave.
But there are certain aspects where each product fares better than the next. For instance, Traeger pellets burn faster but they are cheaper than Louisiana pellets. While Louisiana pellets are pricy, they are available in more quantities.
At the end of the day, you need to make a decision based on your smoking needs and circumstances. Which decision will that be?